Volunteering with
Metro Blind Sport
It's human nature to feel good after helping someone out. Volunteering can also help you gain valuable new skills and experiences, and boost your confidence.
Our fantastic volunteers play a vital role in every event & activity we provide! As always
a huge thank you to our current and past volunteers! These include trustees, sports leads, meet & greeters, scorers, ball returners, spotters & guides! Amazing people one and all!
Do you want to join our volunteer team?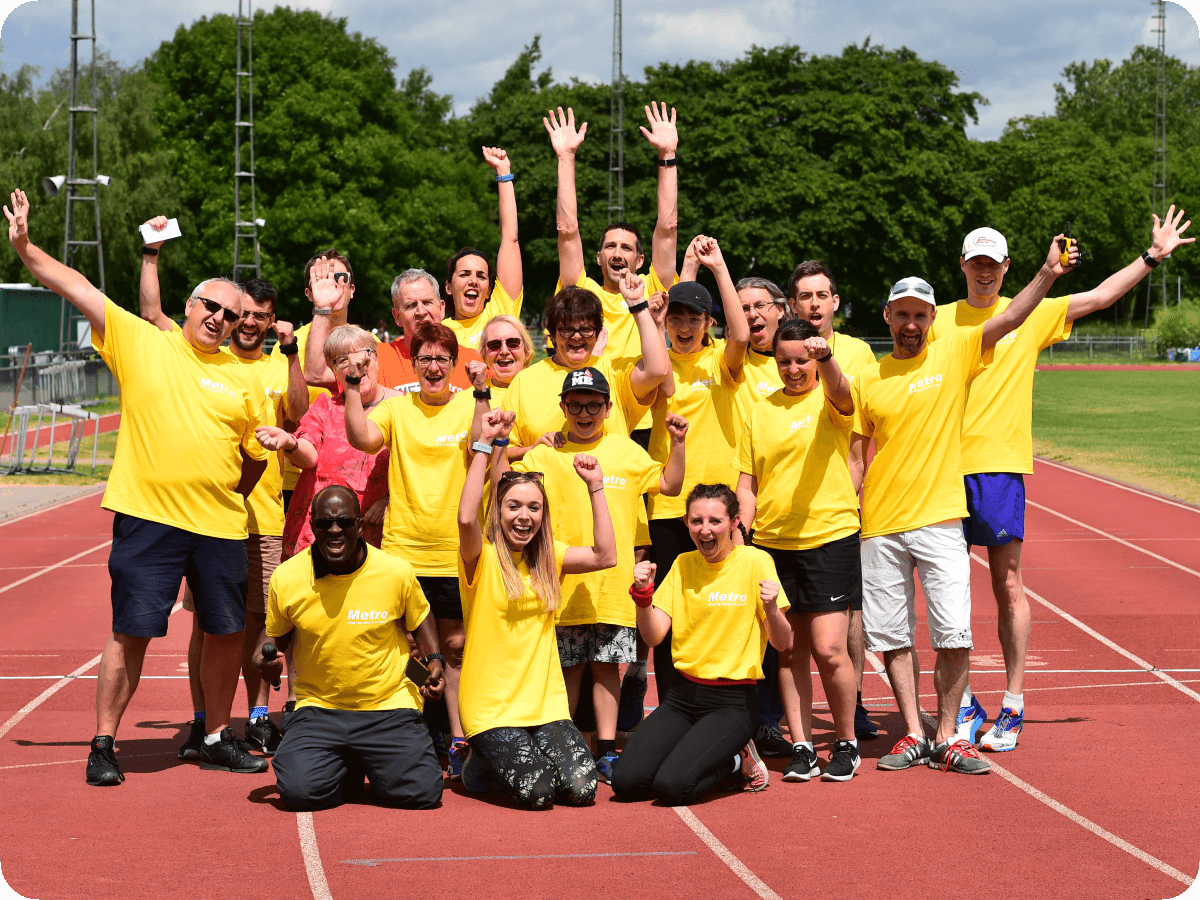 Many of our sports are played throughout the year, others may have a specific season.  Some, like our Athletics Open, are for just one or two days a year.
Archery
Bowls
Cricket
Tennis
Football
Athletics Open Day
Climbing
As well as other sports and social activities as they arise.
We are always on the lookout for new
volunteers to support Metro Blind Sport.
If you would like to join us then please get in contact to talk about what you would like to do and hear about what we need.
Please contact us at Metro on info@metroblindsport.org
Volunteering with Metro!
To help us to keep in touch with members, we nominate 'Sports Lead/s' for each of our core sports. The role of the Sports Lead, is to help Metro Blind Sport to spread the word and gain new members. They also help with organising tournaments, training sessions and events. They also help us to manage other volunteers who come along to help with things like scoring at the cricket, guiding players around the tennis court, playing bowls or photographing events. Our sports leads and volunteers play a crucial role in encouraging our members to join in our activities. As a volunteer, we will give you all the support you need to engage with members.
It is important that you have a willingness to learn, have good communication skills and the ability to initiate face to face conversation. If you have experience in the field of visual impairment that would be great, but is not essential. Some of our members have guide dogs, so if you have any allergies or do not feel comfortable around dogs, please let us know in advance so that we can match you with the right group.
Volunteering can be extremely rewarding, giving both you and the member the opportunity to connect with each other. We can provide training, and it's great for your CV too.
To find out more, please email info@metroblindsport.org and we will get back to you for a chat.
Volunteering Facts
16.3m people volunteered through a group, club or organisation in 2020/21
Most people have formally volunteered at some point in their lives, dipping in and out of involvement over time
Volunteering patterns changed substantially during the pandemic
Almost one in five (17%) people reported volunteering at least once a month, about 9.2m people
In 2020/21, 54% of the population (29.4m) volunteered informally at least once a year and 33% (17.9m) did so at least once a month