About
Swimming is a great recreational and elite sport and is a fun way to increase positivity, sleep quality and mood, whilst also teaching life-saving water safety. From learning to swim, to being involved in swimming competitively, anyone can get involved.
Metro Blind Sport offers in partnership with Ealing Swimming Club. One-to-one swimming lessons for blind and partially sighted people. we believe this is the best way to start if you have always wanted to try swimming, but need that one to one support.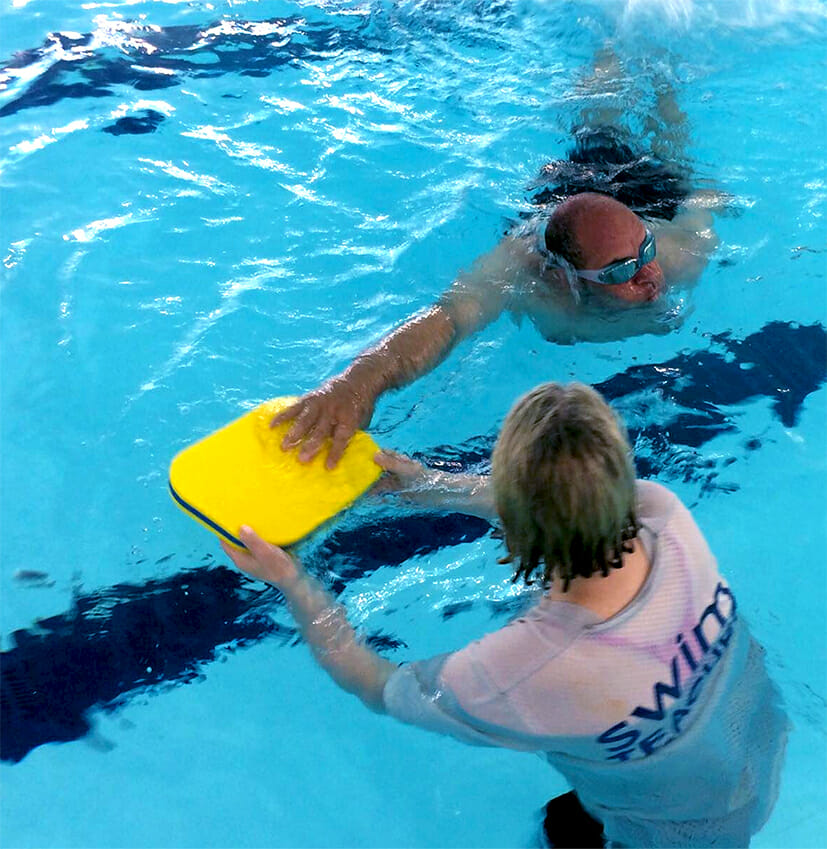 Sessions
One to one Swimming lessons
it may be possible to be flexible with times or days, with the 1 to 1 swimming sessions, subject to coaches availability.
Booking required
Time: 12.00 to 13.00  When: Mon or Weds – Ongoing!
Where: Northolt Leisure Centre, Eastcote Lane North, London, UB5 4AB.
Who for: Blind and partially sighted beginners/non-swimmers
Cost: £20.00 for four 1-1 Coached session *Saves £18.60 per session
*This is a subsidised rate for current Metro members only.
Would you like to get involved or register your interest?  
Please Fred Burley – Ealing Swimming Club
Email fred@swimesc.co.uk  or call 07428 783509 
For more information
If you have any further questions or wish to chat about joining, please email info@metroblindsport.org