About
There are two types of vision-impaired football. 
Blind football in which all players have to wear a blindfold. This is 5-a-side, teams are made up of four outfield players and one goalkeeper. 4 players must be blind ( B1), and the goalkeeper must be sighted or partially sighted (B2 or B3 category).

Partially sighted football is five-a-side and, more specifically, it is an adapted version of futsal. Partially sighted football is also sometimes known as B2-B5 football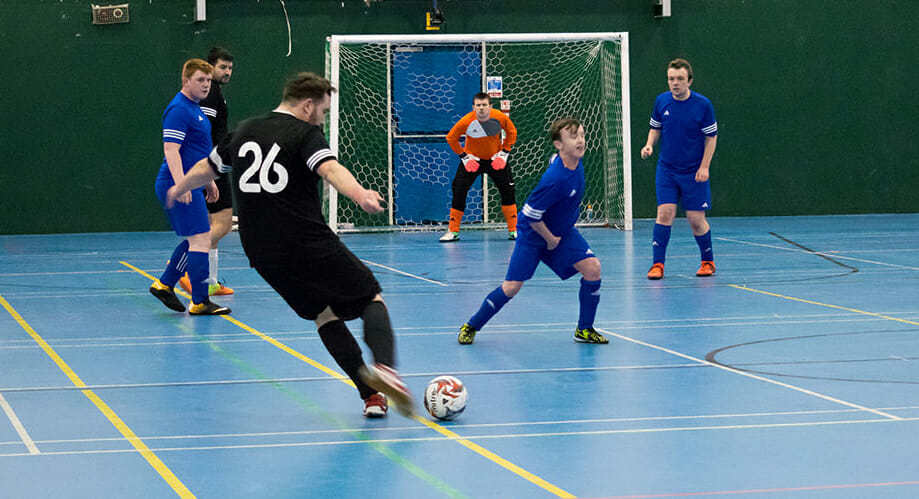 Sessions
Metro Blind Sport provides adult partially sighted footballers the opportunity to train and compete against other partially sighted teams, on a regular basis, by partnering with the London Metro Futsal Club.
Metro Blind Sport offers at least two training sessions and one competitive tournament per month during the football season.
Training is held at the SCORE Centre on Oliver Road, Leyton, E10 5JY.
Would you like to register your interest?
We would love to hear from you on info@metroblindsport.org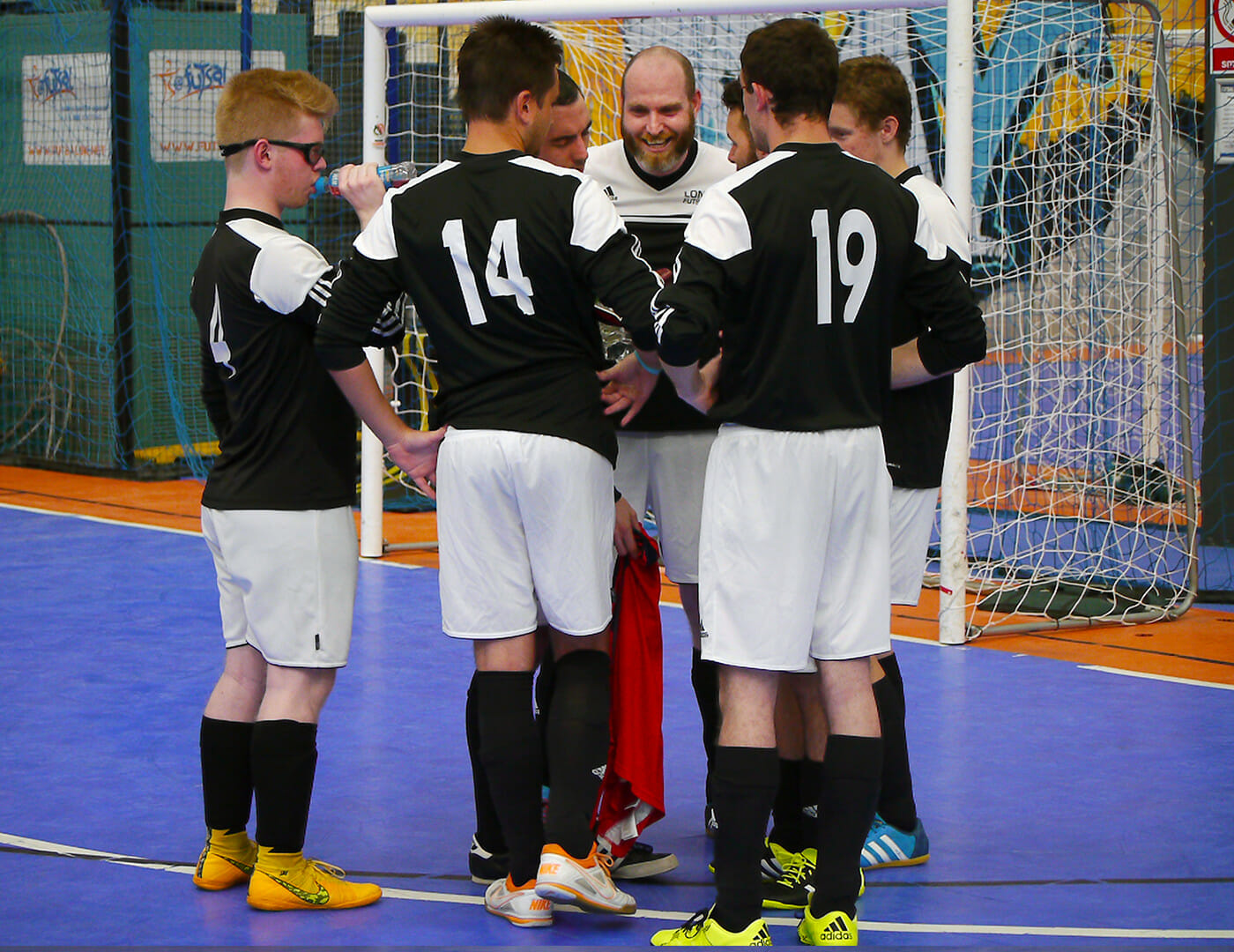 For more information
If you have any further questions or wish to chat about joining, please email info@metroblindsport.org