About
Cycling for individuals with a visual impairment is most commonly done in tandem. This consists of a sighted pilot at the front guiding.
The other option is side-by-side cycling, where an adapted bike is used. This adapted bike is made up of 4 bikes attached together, with the front right bike being the pilot bike. Therefore, allowing for 1 sighted pilot and 3 other cyclists. The bike is electronically assisted, so there is optional pedal power from passengers.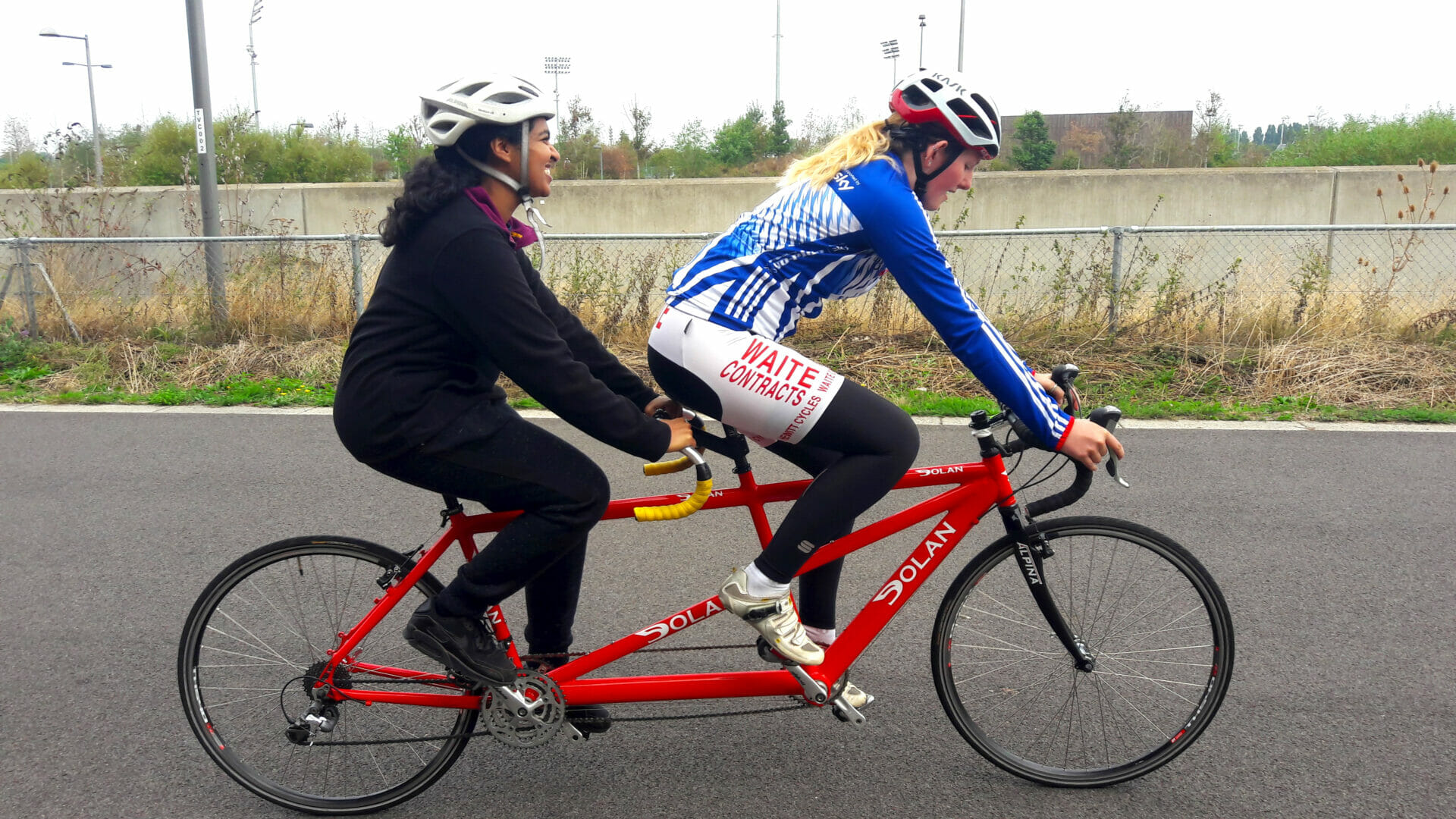 Sessions
Metro Blind Sports members have enjoyed the Ride: Side by side, and now it is called side by side Cycle Taxi, and the great news is that now the DfT funds it, and it is now available in West and East London!
The new Cycle Taxis are based in East and West London neighbourhoods and ready to make journeys in approx. 3km radius.
East London: Tower Hamlets, Waltham Forest and West Newham.
West London: North Kensington & Chelsea and North Hammersmith & Fulham.
The pickup locations will be at the nearest  tube station 
The East London pick up location is Leyton tube station

The West London pick up location is Latimer Road tube station
Would you like to get involved or  register your interest?  
To book online: https://www.bwcrm.co.uk/book-cycletaxi
To book by phone: 020 8980 7998
Website: https://www.bikeworks.org.uk/cycle-taxi-service

VIDEO:  Ride Side by Side – Bikeworks & Metro Blind Sport
Metro Blind Sport have teamed up with Bikeworks to deliver an awesome opportunity for visually impaired people to get riding side-by-side! 
Download Transcript: https://blindsport.uk/RideSideTranscript
For more information
If you have any further questions or wish to chat about joining, please email info@metroblindsport.org