About
Very suitable for players who are totally blind or partially sighted as only some very minor adaptations need to be made. The bowlers can play singles, pairs, triples or in a team of four.
VI bowlers can play against fully sighted players and they often do. It is a sport for people of all ages.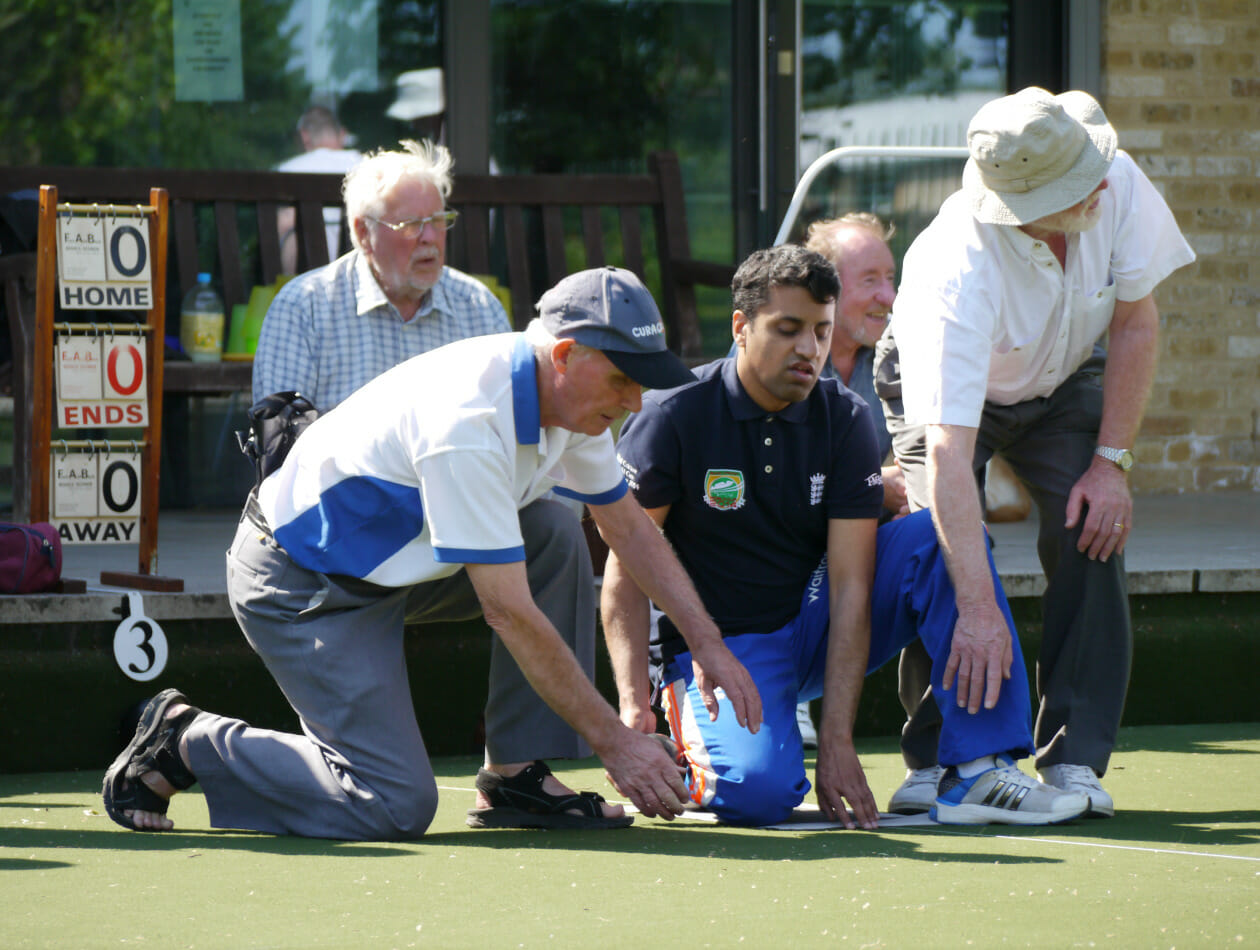 Sessions
Metro Blind Sport offer bowls at Paddington Sports Club all year round. This usually takes place on Thursday afternoons from 2.00 – 5:00pm. A meet and greet is available from Maida Vale Tube Station by arrangement. The sessions take place indoors in winter and outdoors in summer.
In summer, Metro Blind Sport also play bowls at Ravenscourt Park Bowls Club most Mondays from 2 pm – 5pm.
Would you like to
get involved? Please contact
Maureen on
07966 260089
maureen@gmail.com
Tournaments
There is the opportunity to take part in many summer
tournaments which take place across the country.
For more information
If you have any further questions or wish to chat about joining, please email info@metroblindsport.org