Free Junior VI & Blind Cricket
04 Dec 2023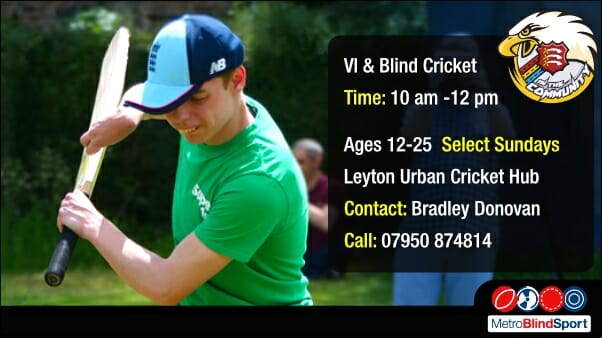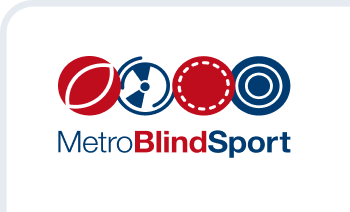 Free VI/blind cricket sessions in Leyton!
Come and try VI/blind cricket! | Ages 12-25
Day: Select Sundays  Time: 10 am – 12 pm
Dates: 5, 26 Mar 2023
Venue: Leyton Urban Cricket Hub, Leyton Sports Ground, Essex E10 6PY
For more information and to register your place, contact Bradley Donovan:
Contact: Bradley.Donovan@essexcricket.org.uk  or call 07950874814
Metro would always advise to phone or email the event contacts to confirm there have been no last-minute changes or cancellations.
Lord's Taverners link: https://blindsport.uk/Super1s 
Registered Charity No. 306054
Next event
Free Junior VI & Blind Cricket
Venue
Leyton Urban Cricket Hub, Leyton
Sports Ground, Essex E10 6PY
Event details
Free Junior VI & Blind Cricket
Venue
Leyton Urban Cricket Hub, Leyton
Sports Ground, Essex E10 6PY
If you have any other questions or want more info on blind and partially sighted sports, please contact our sports development officer: