Trustee Spotlight: Mark Russell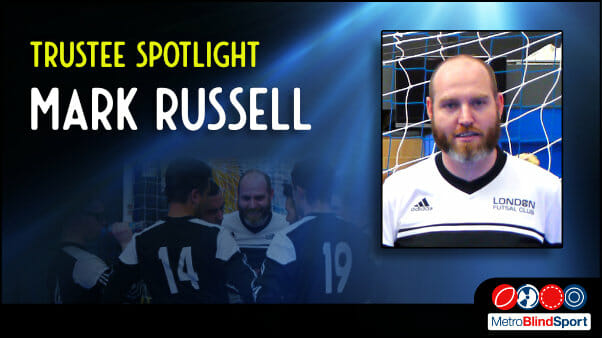 If you're someone that's had sight, who has been through sight loss, and you haven't played sport for a while, then sometimes, maybe, that first step of just coming along and trying it, can be the hardest…Come and have a go, it can be life-changing!
Mark Russell, a talented footballer, is a Metro Blind Sport trustee and an on the pitch volunteer, who, along with his friend, our sport lead Gareth Jones, has helped their cup-winning London Metro Futsal club grow from one team to two. This dynamic duo also delivers regular futsal training sessions and organise all the transport to away games, a fantastic ongoing achievement.