#WhoSays Campaign Challenges Negative Perceptions with Postive Evidence!
Original article by connectsport
The 'who says?' campaign from Activity Alliance will challenge widely held misconceptions and seek to replace them with positive evidence. The six short films bellow highlight the findings from the research.
 1. It's not a real sport if you have to adapt it.
 2. Disabled people aren't competitive.
3. Watch what you say around disabled people.
 4. Disabled people don't want to join in.
 5. Disabled people might get hurt.
6. Everyone can't take part together.
Activity Alliance says disabled people are twice as likely to be physically inactive as non-disabled people. The main barriers are psychological, logistical and physical, with psychological being the most influential – including disabled people's personal impression of sport and non-disabled people's attitudes about disabled people playing sport.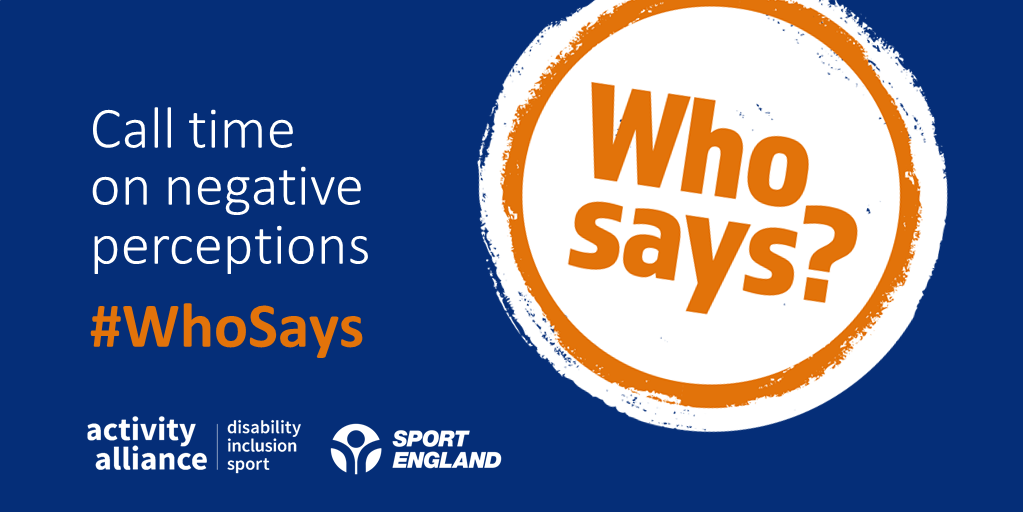 To find out more, visit the Activity Alliance page on the ConnectSport directory.